Earlier this year, researchers from the Digital Forensic Investigation Research Group had a chapter published in the book "Cybercrime and Cloud Forensics: Applications for Investigation Processes".  There were contributions from authors discussing practical as well as theoretical aspects of digital crime, investigation, side channel attacks, law, international cooperation, and the future of crime and Cloud computing environments.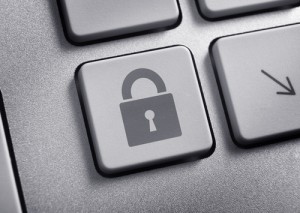 DigitalFIRE specifically focused on how Cloud computing is likely to affect current digital forensic investigators. Instead of assuming that Cloud environments will completely revolutionize the way crime and digital investigations are conducted, we assessed Cloud environments in terms of current digital investigation models. Indeed, new challenges to investigations were found to exist when considering Cloud service models, but many of these challenges stem from increased connectivity and less control. In terms of technology, some challenges exist in Cloud environments that were previously not as common; however, Cloud environments also potentially bring a number of benefits for digital investigators that may ultimately make some types of investigations on Cloud environments easier than on stand-alone systems.
Our chapter aims to be a high-level introduction into the fundamental concepts of both digital forensic investigations and cloud computing for non-experts in one or both areas. Once fundamental concepts are established, we begin to examine Cloud computing security-related questions; specifically how past security challenges are inherited or solved by cloud computing models, as well as new security challenges that are unique to Cloud environments. Next, an analysis is given of the challenges and opportunities Cloud computing brings to digital forensic investigations. Finally, the Integrated Digital Investigation Process model is used as a guide to illustrate considerations and challenges during an investigation involving cloud environments.
James JI, Shosha AF, Gladyshev P. (2013). Digital Forensic Investigation and Cloud Computing. In K. Ruan (Ed.), Cybercrime and Cloud Forensics: Applications for Investigation Processes (pp. 1-41). Hershey, PA: IGI Global. doi:10.4018/978-1-4666-2662-1.ch001 [LINK][PDF]